Select Screenshots of the Interactive Axure Prototype - Magnesium Sulfate Dosage Job Aid

The Reason:
A majority of maternal and infants deaths related to pre-eclampsia and eclampsia in developing countries could be avoided if women received timely and effective care, delivered according to evidence-based standards. One barrier is lack of access to dosing and dilution guidelines for administering the treatment. 


Project Components:
-End User Research-Workflow Analysis and Diagram
-Cognitive Walkthrough
-Wireframes (see related project in my portfolio)
-Interactive Logic-based Prototype

The link to the interactive prototype is available upon request.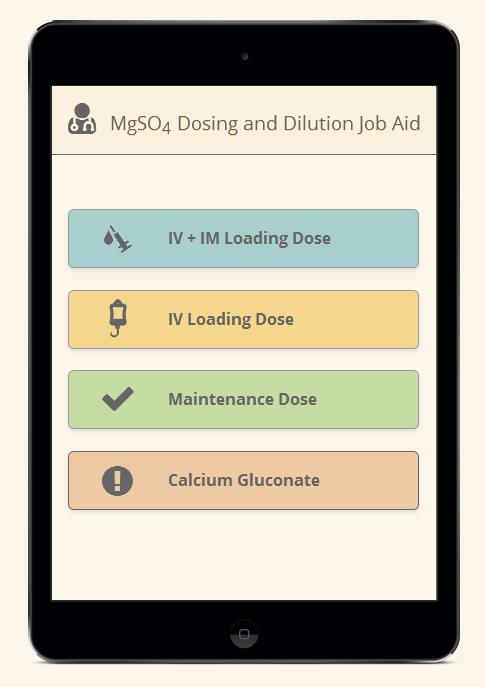 The home page utilizes color coded navigation options for each section. Within each section the same color coding is used.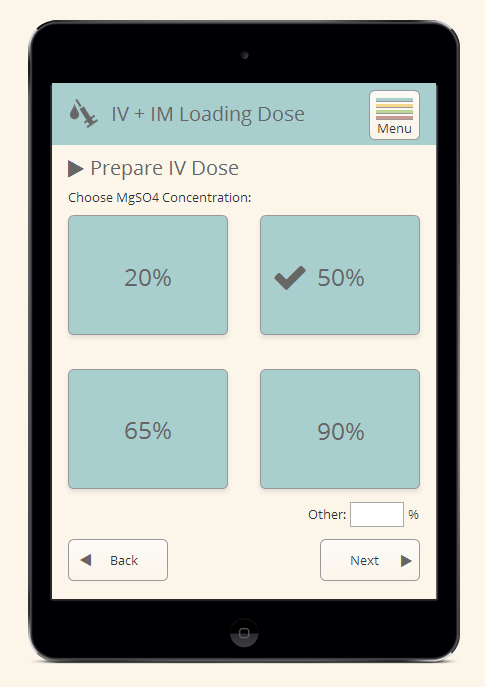 Many different concentrations of Magnesium Sulfate are available. This adds to the complexity of properly diluting and administering the medication in a safe manner.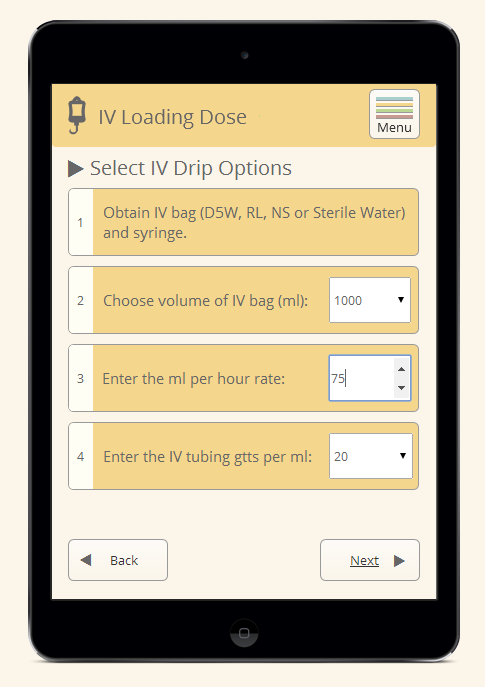 The application performs several different calculations.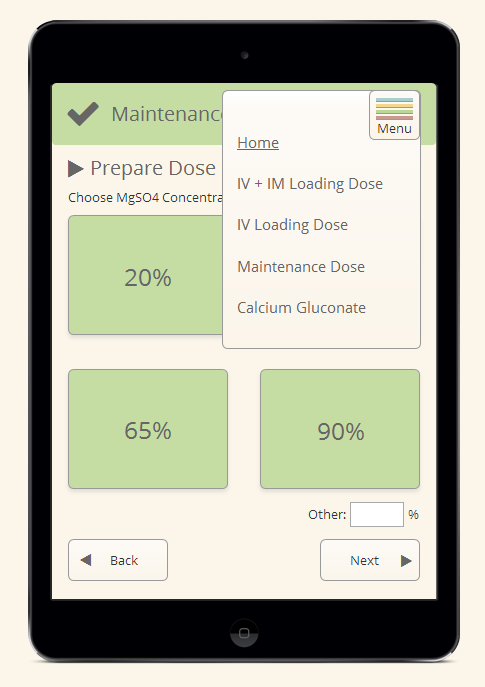 The inner page menu allows for direct navigation to the main sections within the application.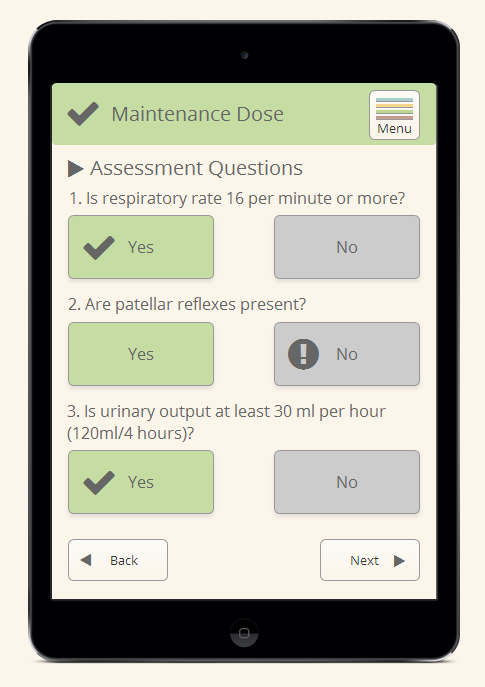 An important component of the application is to provide the clinician with the information necessary to safely administer the maintenance dose.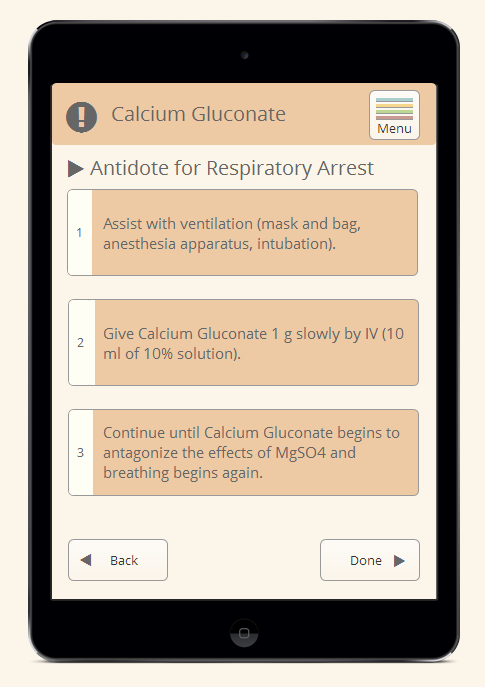 Protocol for administering antidote in the event of respiratory arrest from Magnesium Sulfate toxicity.