The purpose of the UW READi Lab is early detection and intervention in autism and they have valuable information to share, but they weren't able to reach their audience. This project presented an opportunity to help them accomplish this goal and positively impact the lives of those dealing with the challenges of autism. By utilizing user-centered design processes, we implemented our vision to transform their website from an academic-centric site to an effective and engaging communication and resource center for the autism community.
This project was in support of the lab's core objectives:
• 

Research and training in early detection and intervention


• 

Educate and support the autism community
Why does their work matter?
Early detection and intervention in autism can

dramatically

improve the quality of life in a child with autism. 
Team: Muna Haddadin • 
Diane Conrad
My Roles: Research, User Story Development, Information Architecture, Interaction Design
Team: Diane Conrad (responsible for the entire project phase)
Project Components
Research
• Website analytics tracking to establish baseline metrics
• Target audience survey
• Stakeholder interviews
• Competitive market analysis
Design
• Information architecture
• Existing website content analysis
• Sitemap diagram
• Target audience user stories
• Annotated wireframes
Build & Evaluate
• Website design and development utilizing WordPress platform
• User acceptance testing
• Stakeholder CMS training and support
• Website analysis tools (Google Analytics, HotJar)
Outcome
• 102% increase in visits (from 289 to 584 per month)
• 433% increase in mobile visits (from 45 to 240 per month)
Note: Work shown is my contribution unless otherwise noted.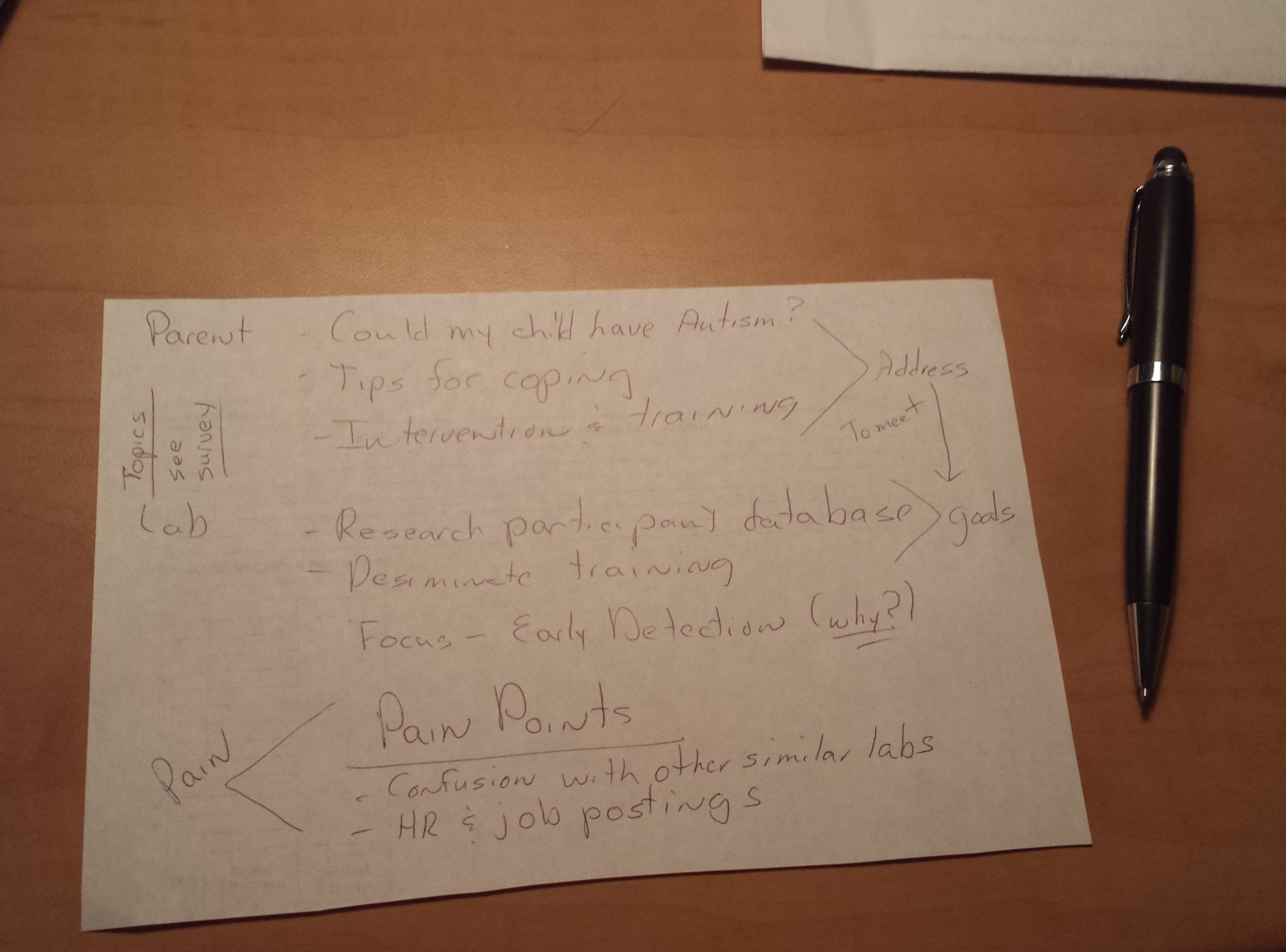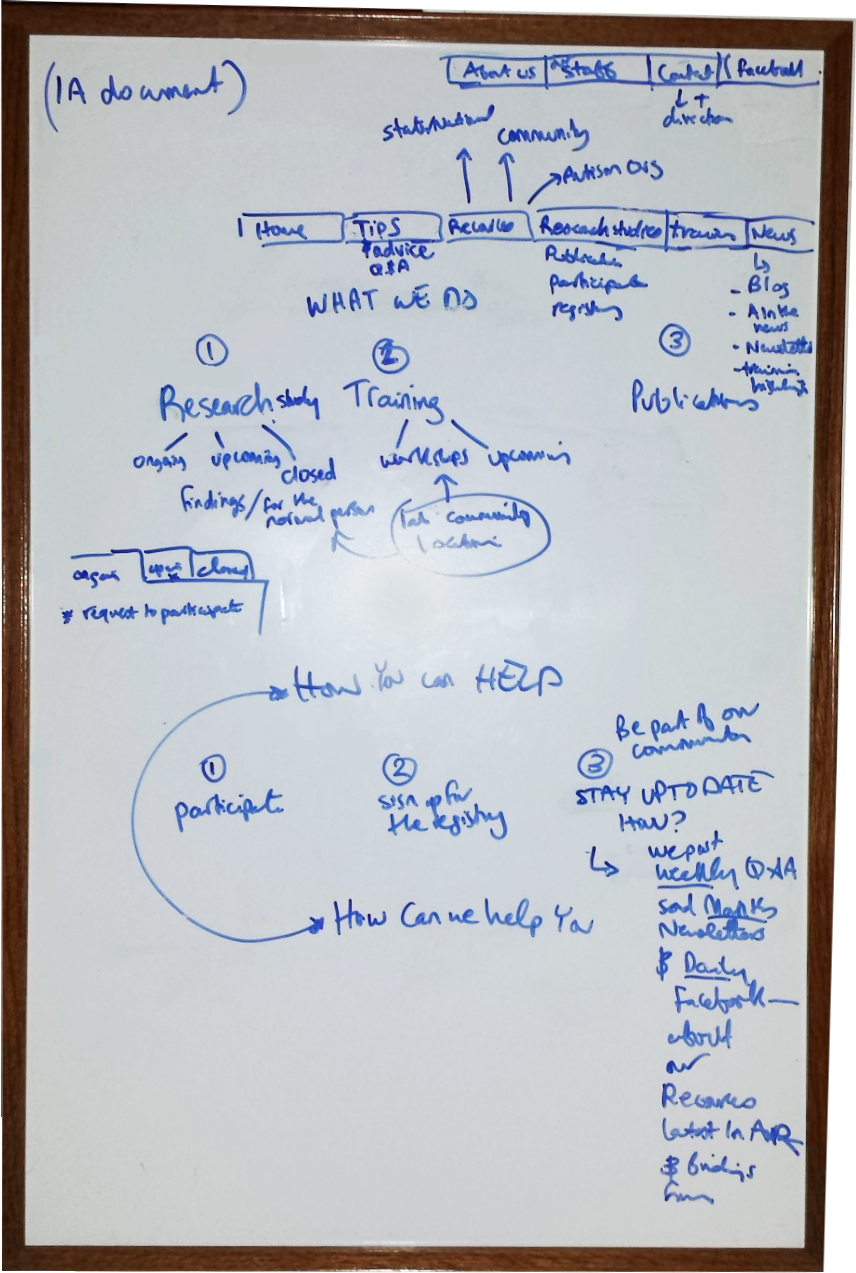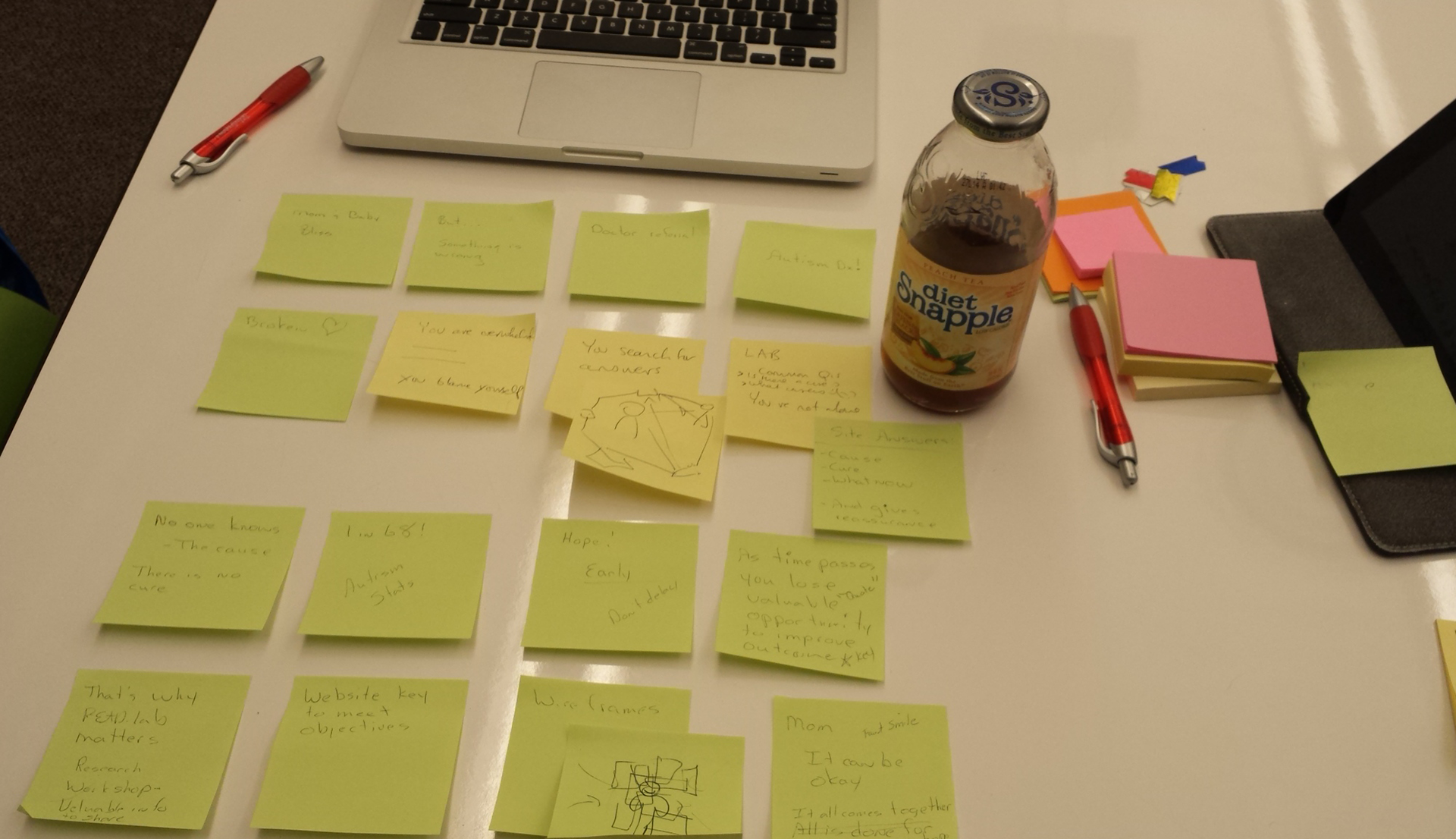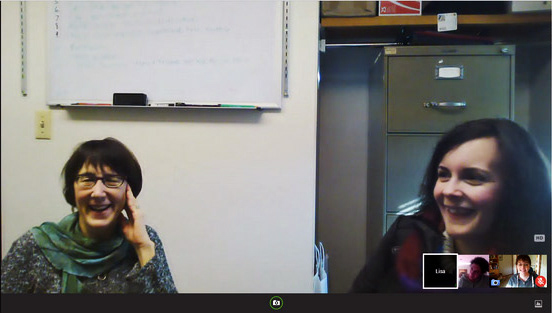 Competitive Marketing Analysis - Sample

Annotated Information Architecture Diagram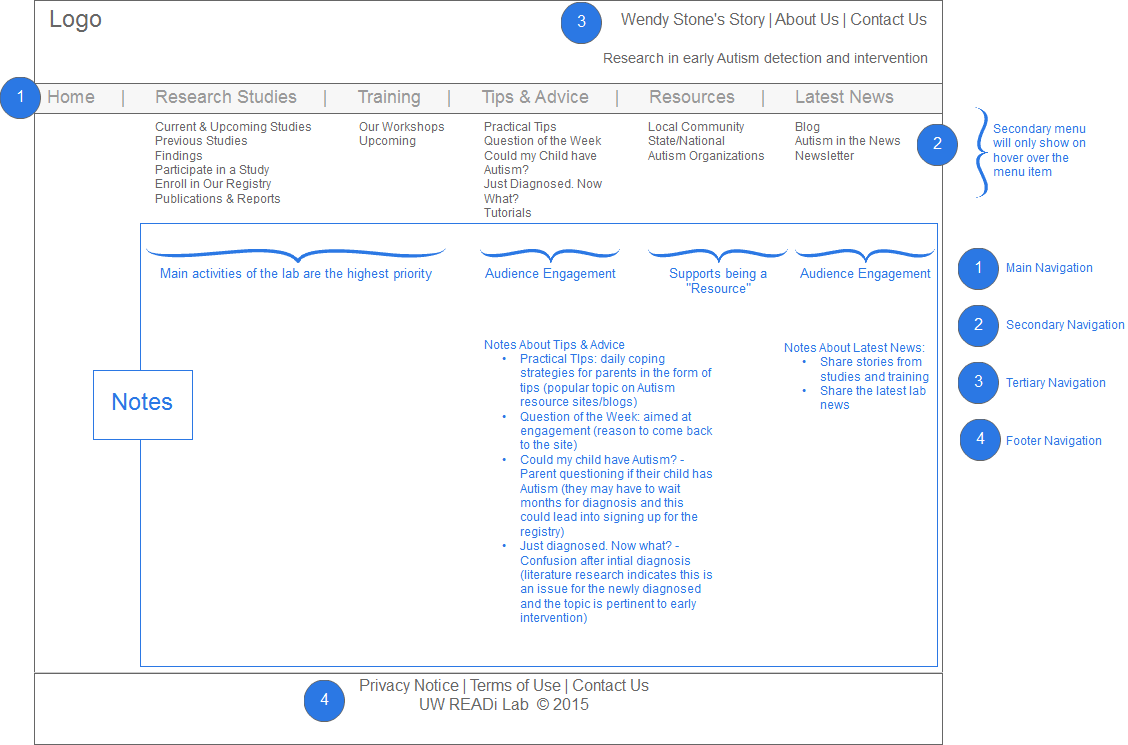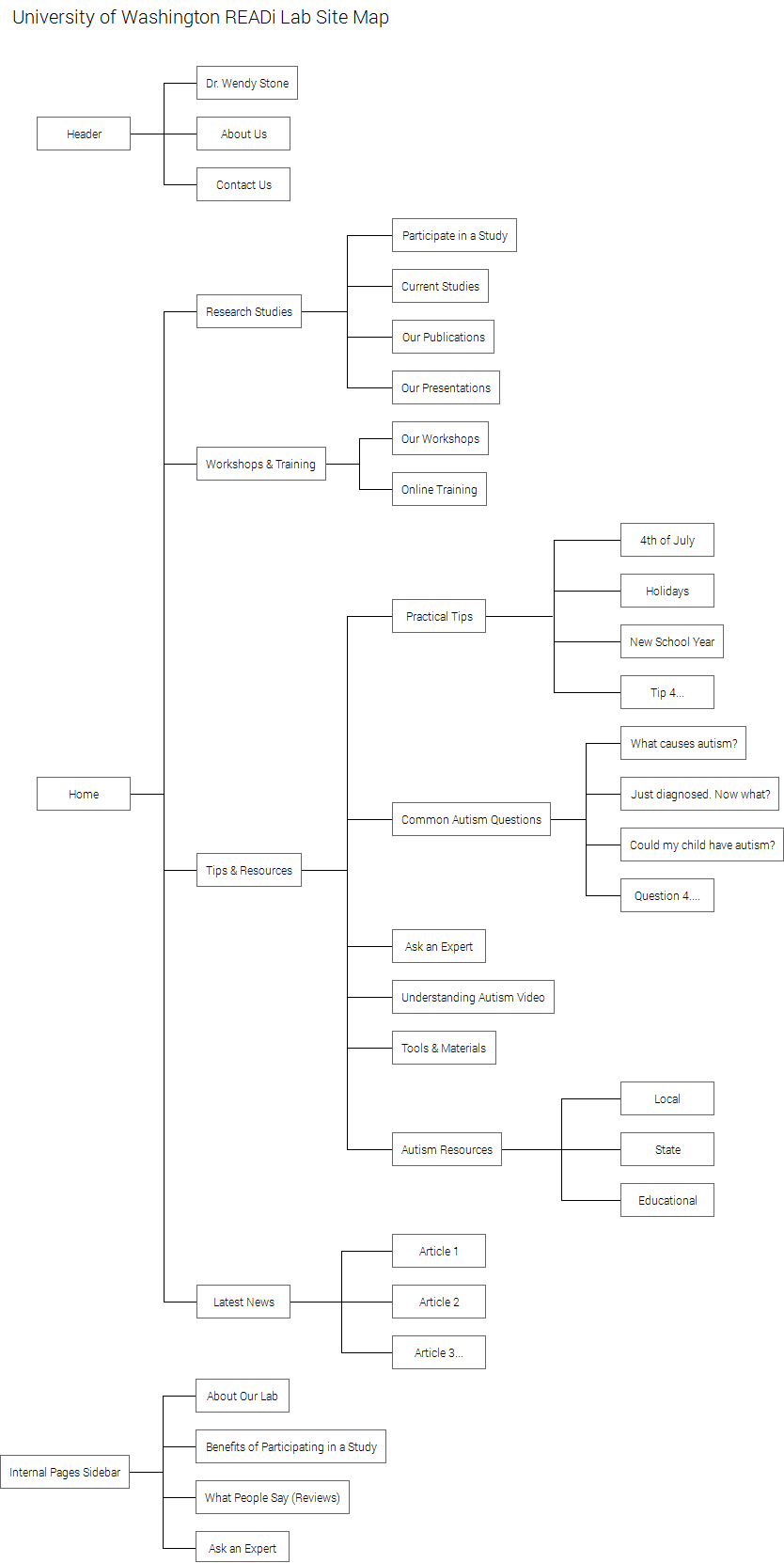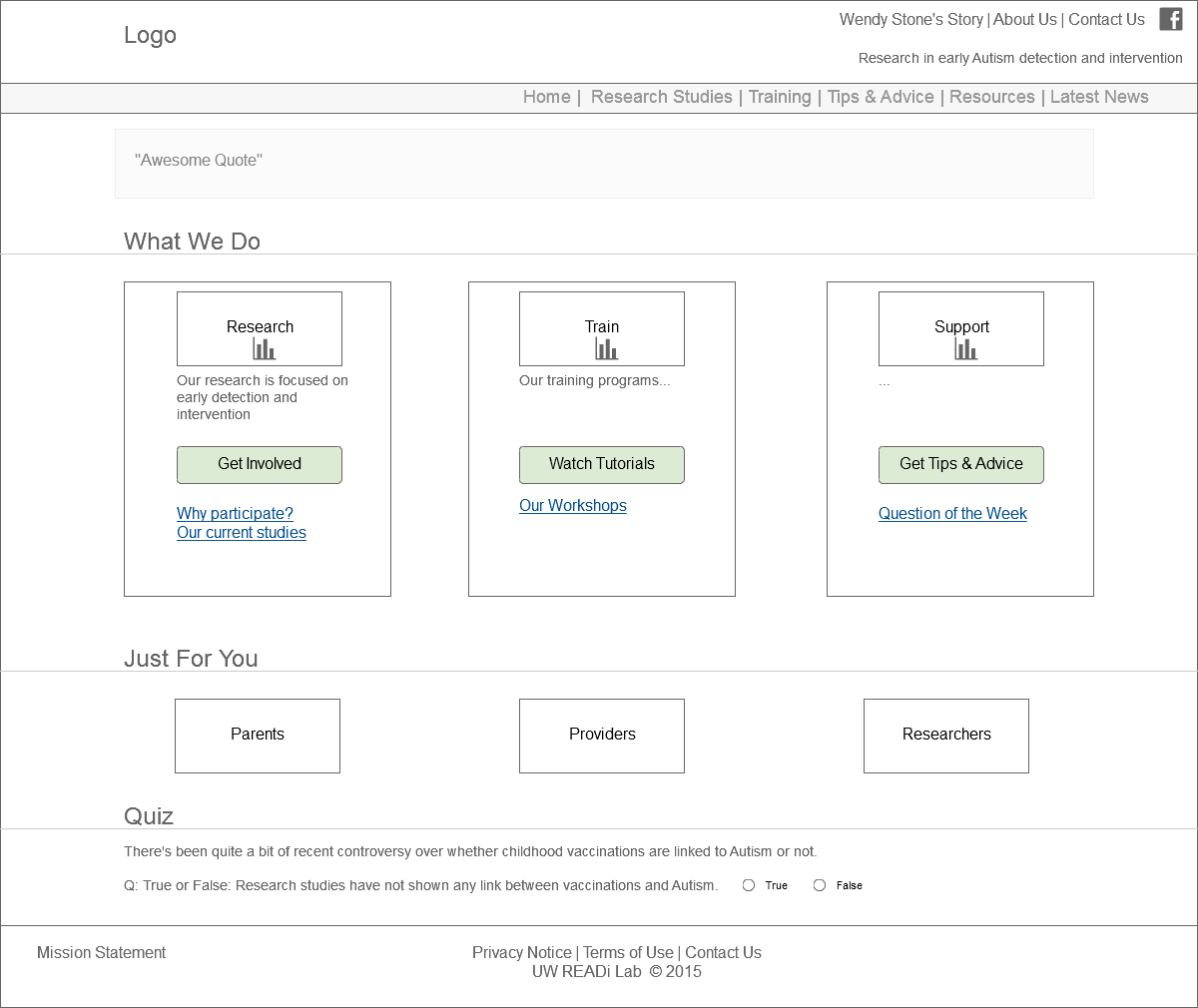 Preliminary Wireframe Example
Evaluated the layout against the UW READiLab's core activities and objectives.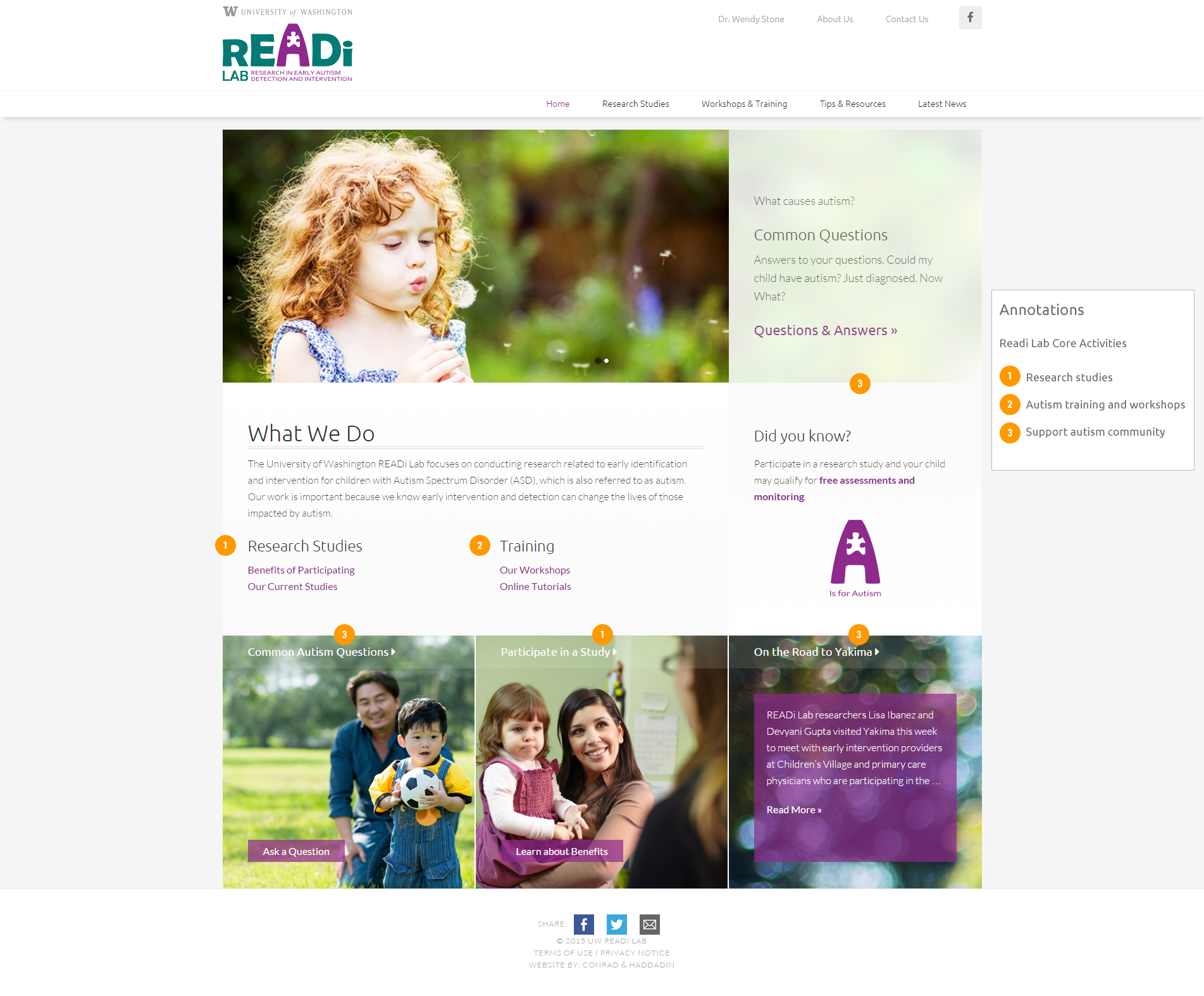 Heat Map Tracking after Launch
One of the challenges faced in this project was to effectively prioritize information in accordance with the lab's business objectives. Heat map tracking was utilized to analyze the key elements users focused on while browsing the site. On the home page, the top performing elements were: About Us, Latest News and Our Current Studies/Research Studies. Promoting the lab and their research studies were core objectives for the READiLab.