Type of Work
: • End-User and Market Research • Wireframes • Interactive and Clickable Prototypes • High-Fidelity Designs • Front-End Implementation  • Usability Testing and Analysis 
Types of Teams
: Distributed, International, Cross-Discipline, On-site
I've worked on a variety of SaaS-based applications including contact relationship management (CRM), lead management, campaign management, server deployment and resource management, inventory management, reporting and analytics and more. 
Most of this work is confidential and protected by non-disclosure agreements. Below are generalized examples that demonstrate some of my work in this space. Want to know more? Contact me and I'd be happy to share insights gathered over the years from these types of projects. 
Example:
Contact management page: search, sort and filter contacts, view key information at a glance. Featuring the use of material design and clean design aesthetics.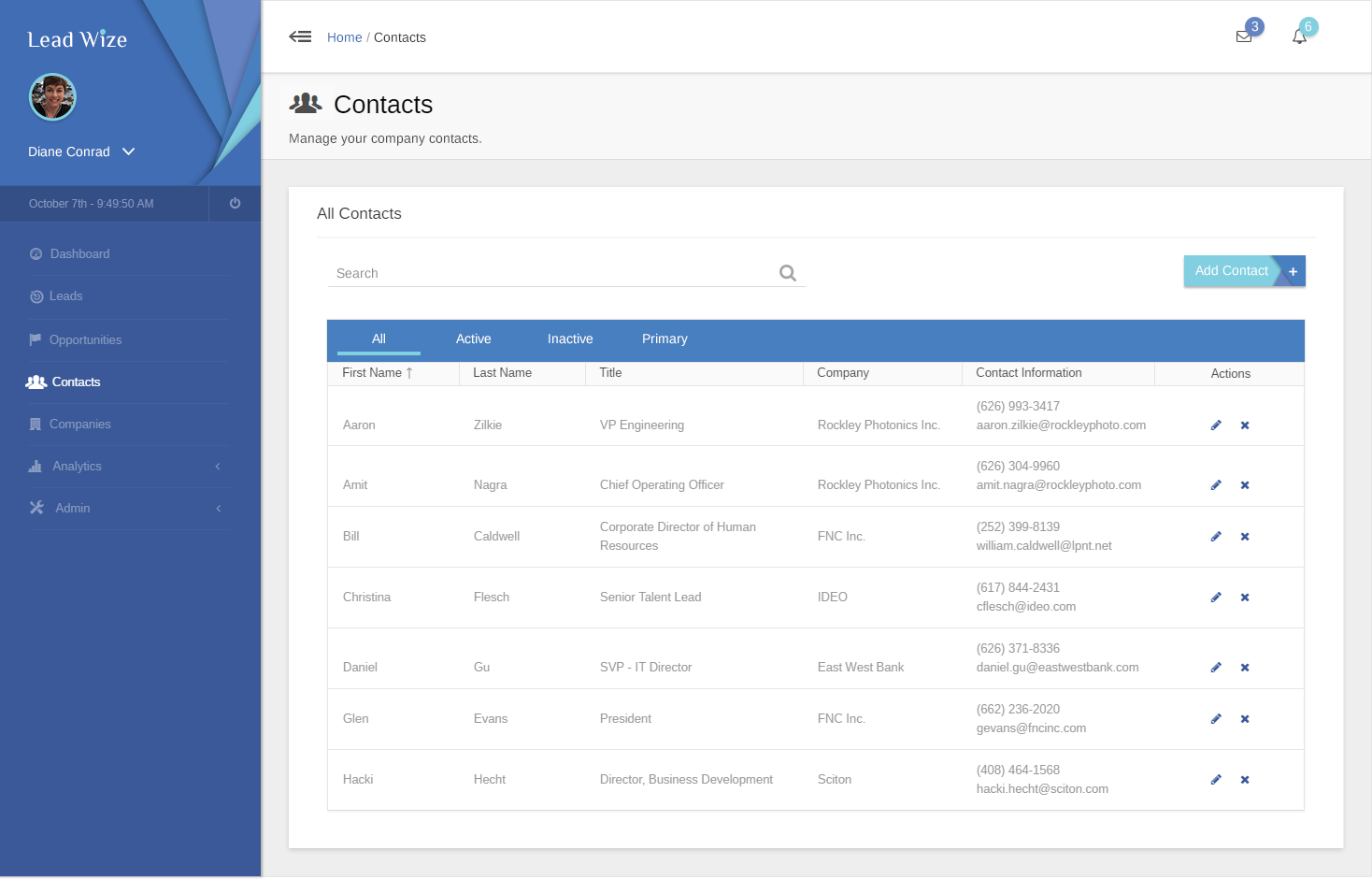 Example:
 SaaS-based Lead Management Dashboard - mobile view.