The current website had become outdated and no longer reflected the current goals and business needs of the client. With an expansion to a new location and new practitioners coming on board it was time for an overhaul.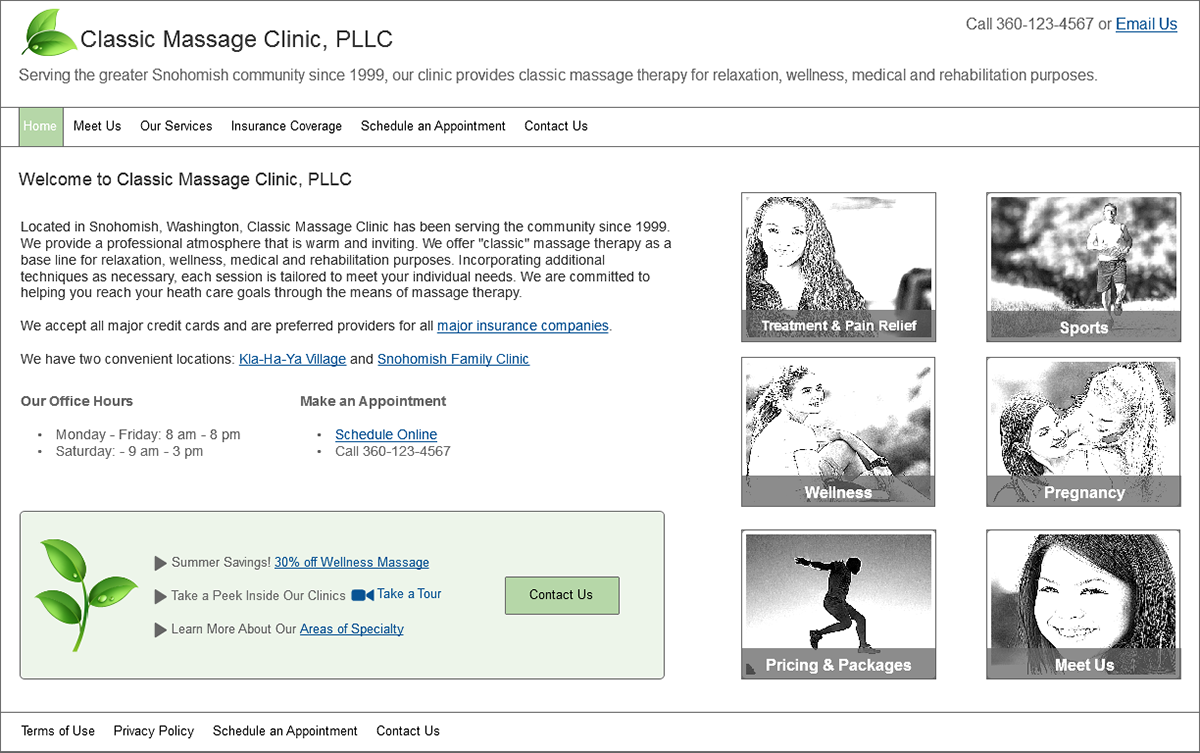 The project began with a 
1:1 interview with the key stakeholder to identify:
- Target audience characteristics
- Business pain points
- Competitors and competitive edge
- Goals for website
- Audience mindset
Based on this information the first rounds of designs were created.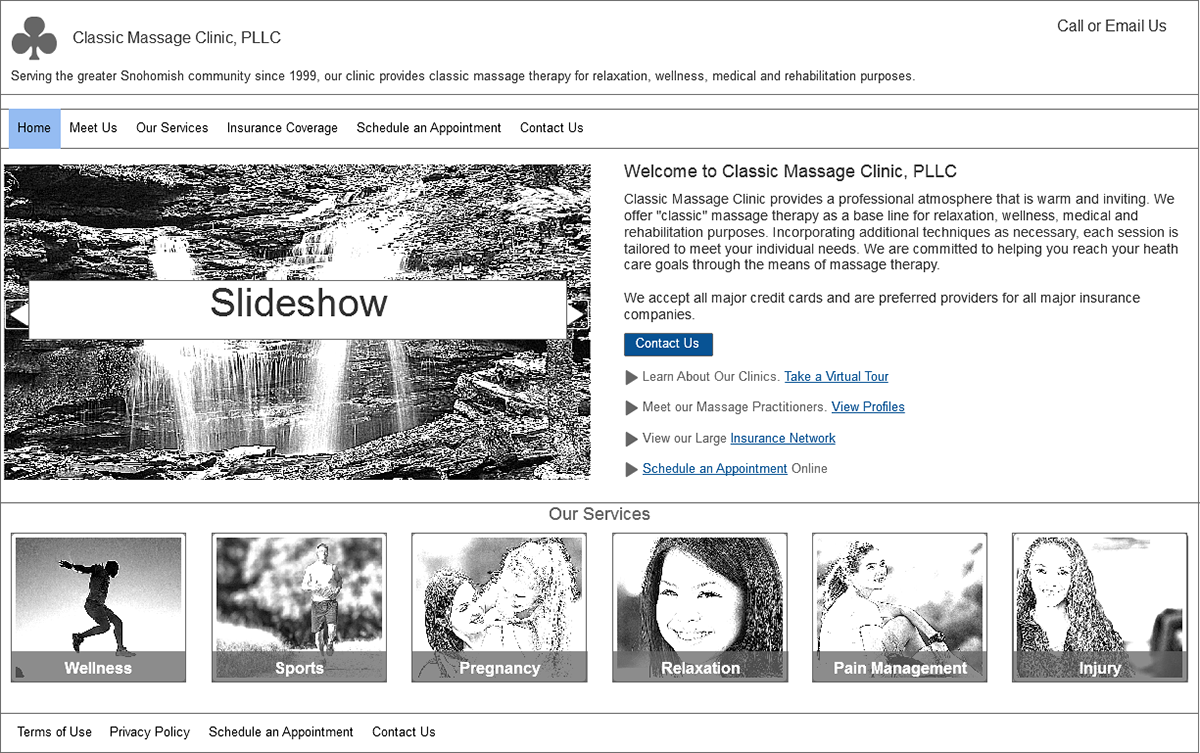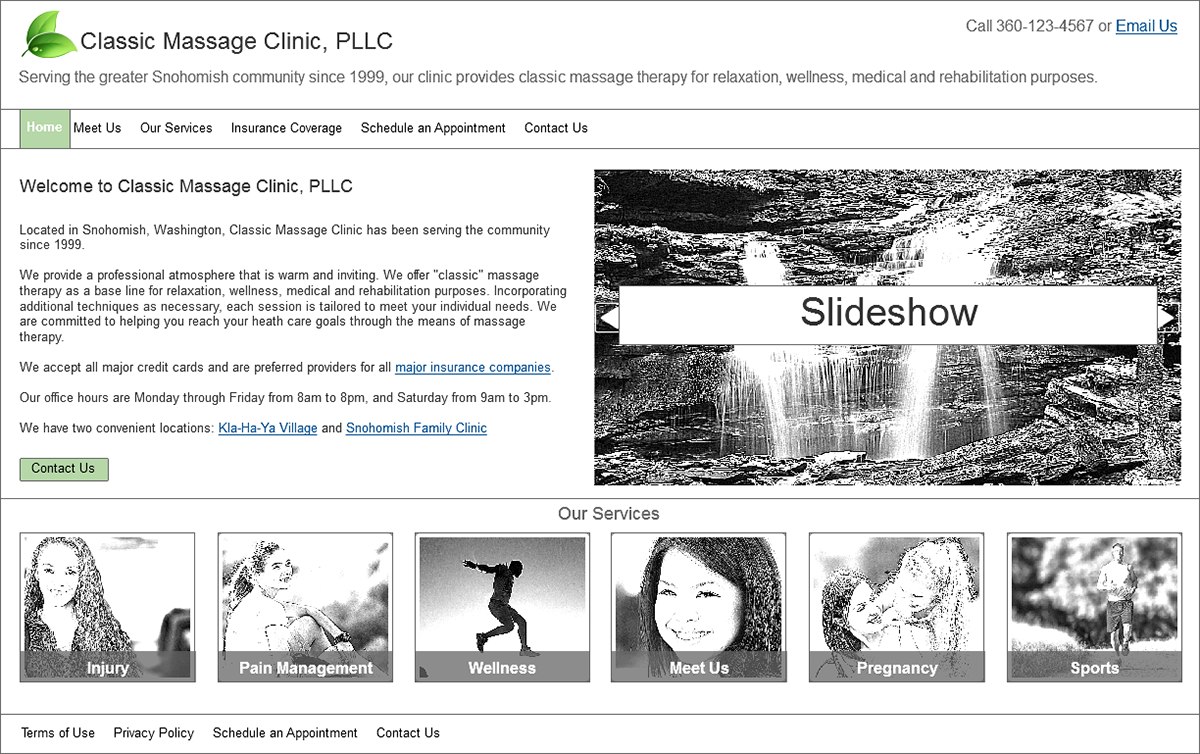 This design is analyzed against the identified goals. The next subsequent design addresses the identified issues.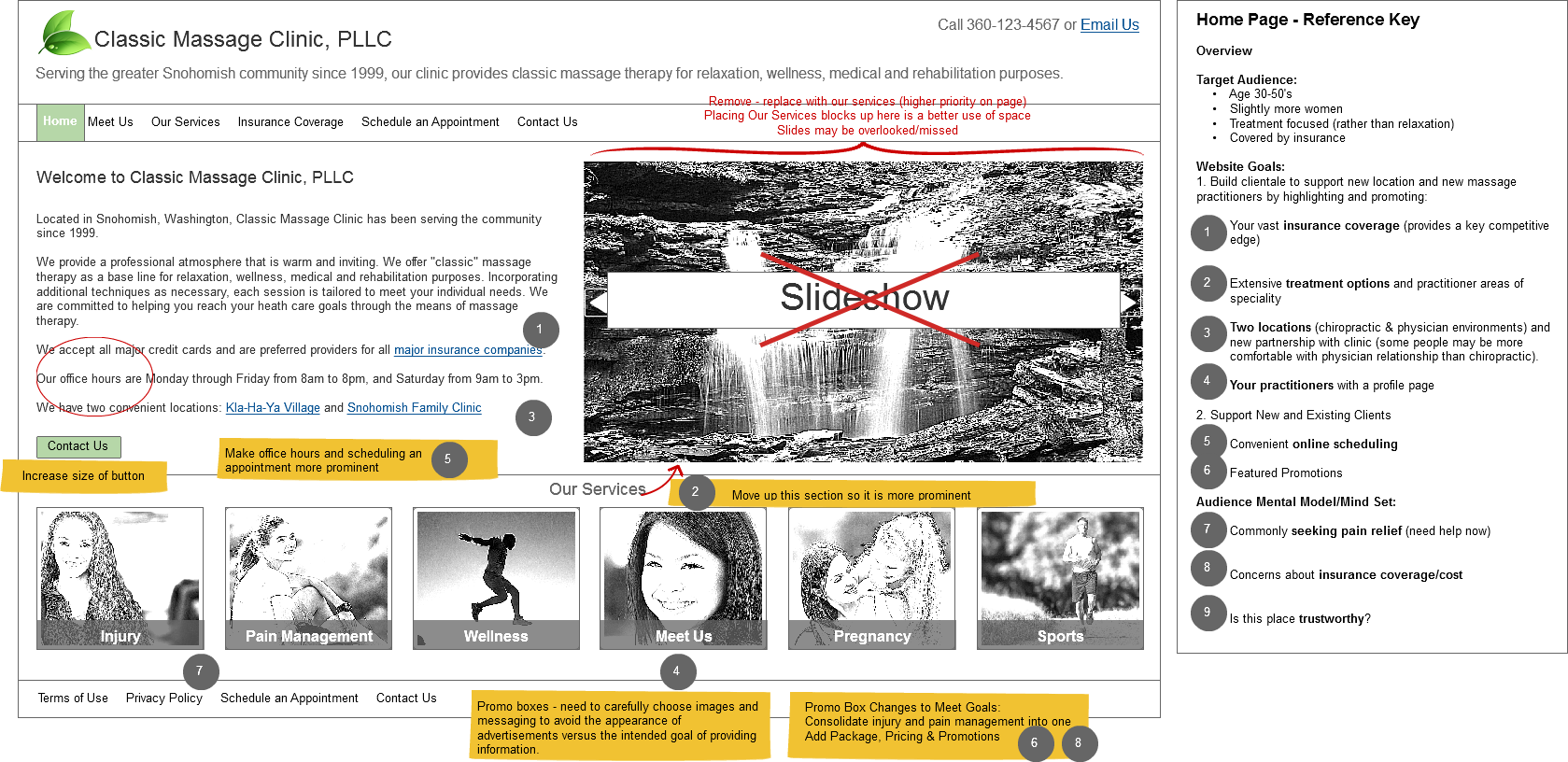 This is a revised design based on analysis above. This design is cross referenced with identified goals.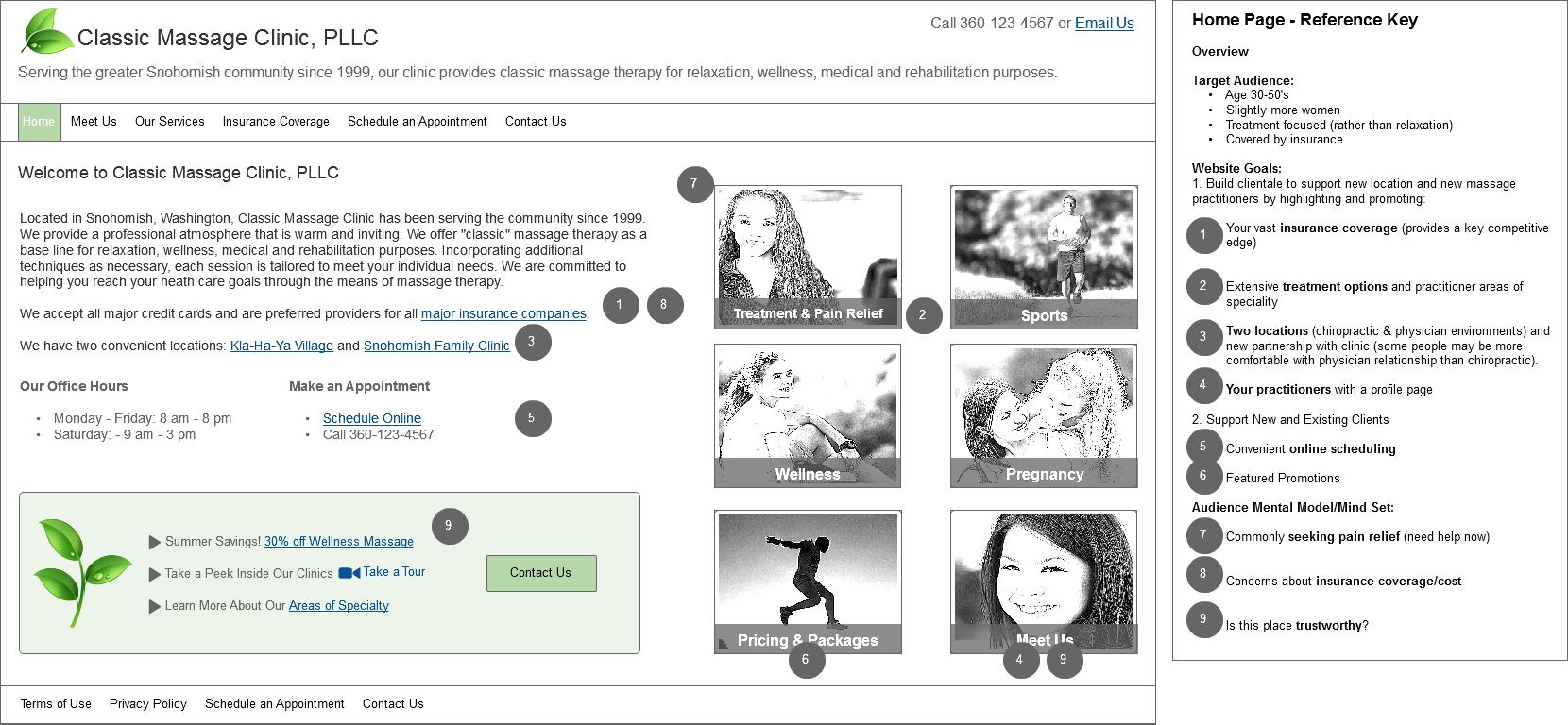 Responsive Fluid Design - Views

For mobile and desktop devices of varying width and resolution.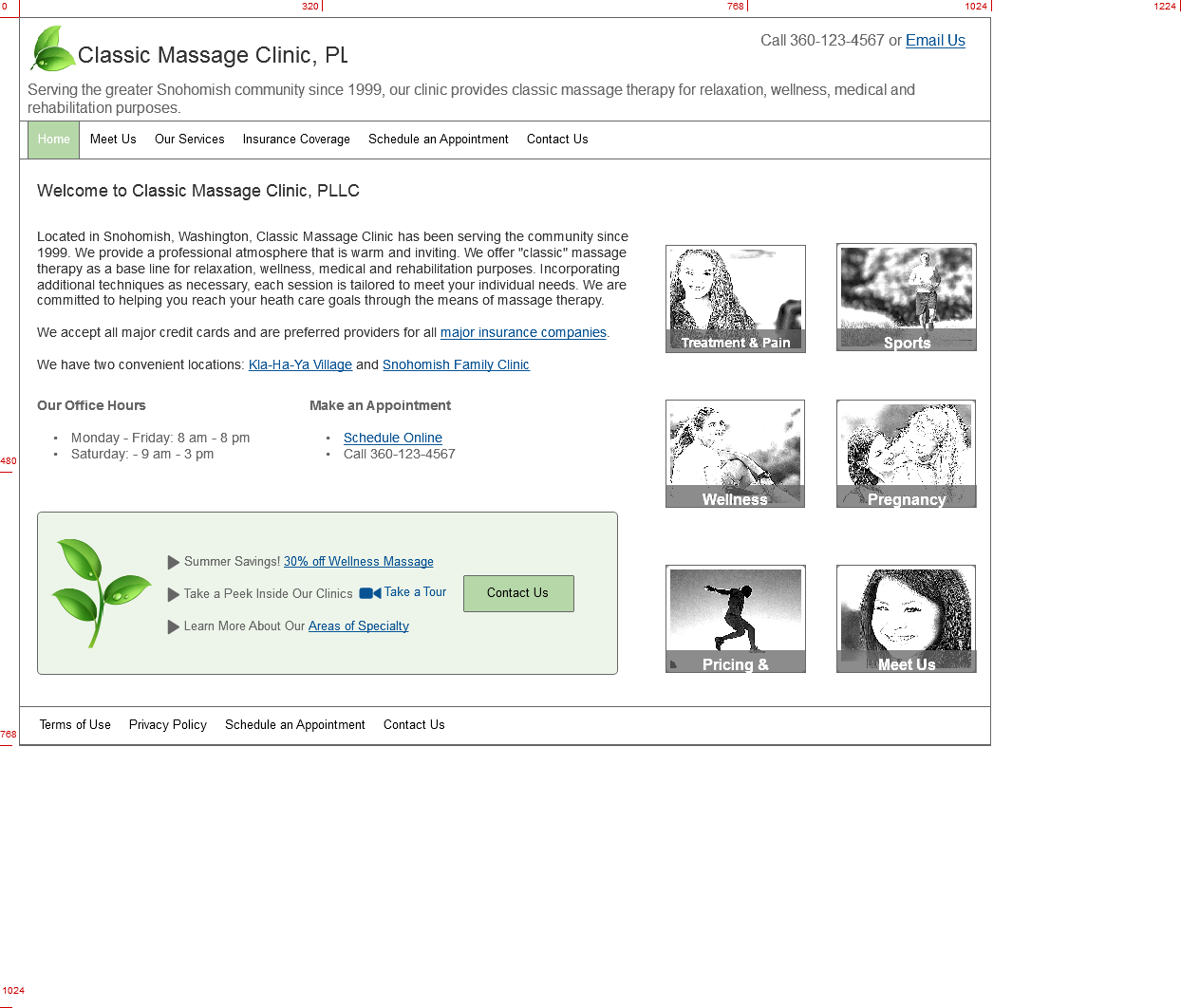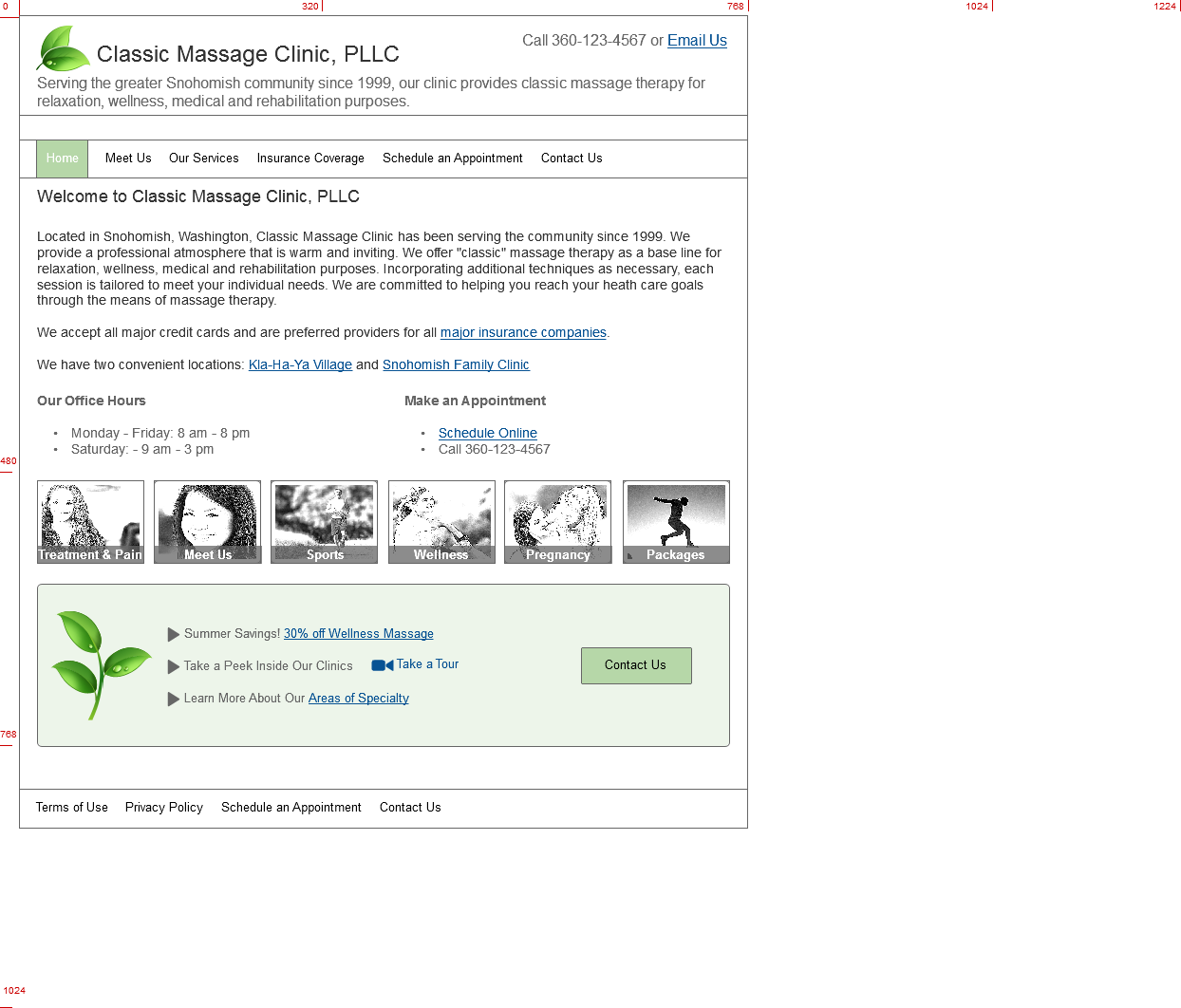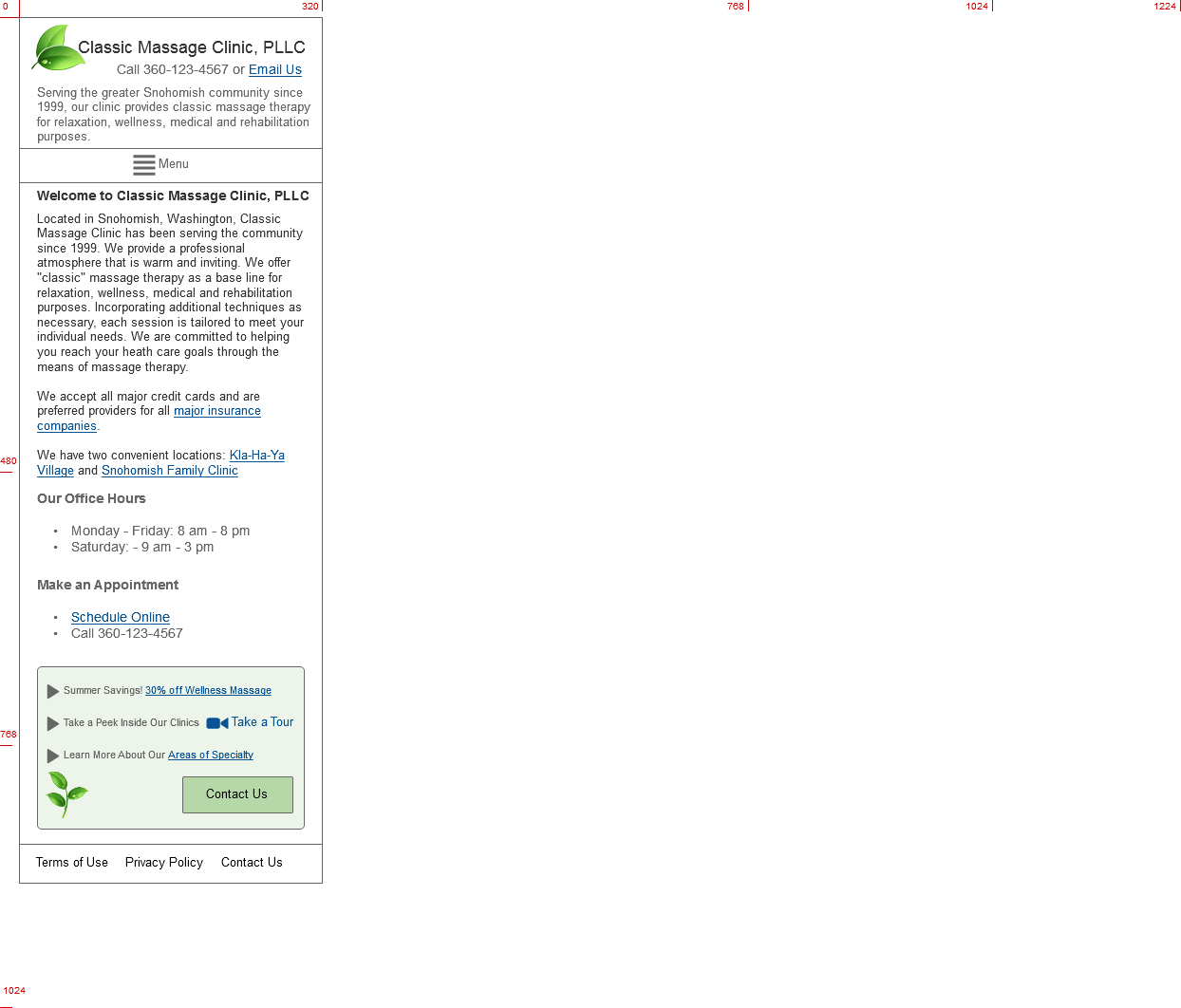 Meet Us - Summary Page

Several new practitioners are coming on board so it is important to raise awareness of the options available including the massage practitioner's area of specialty. This page displays all Licensed Massage Practitioners with an option to filter the view by insurance provider.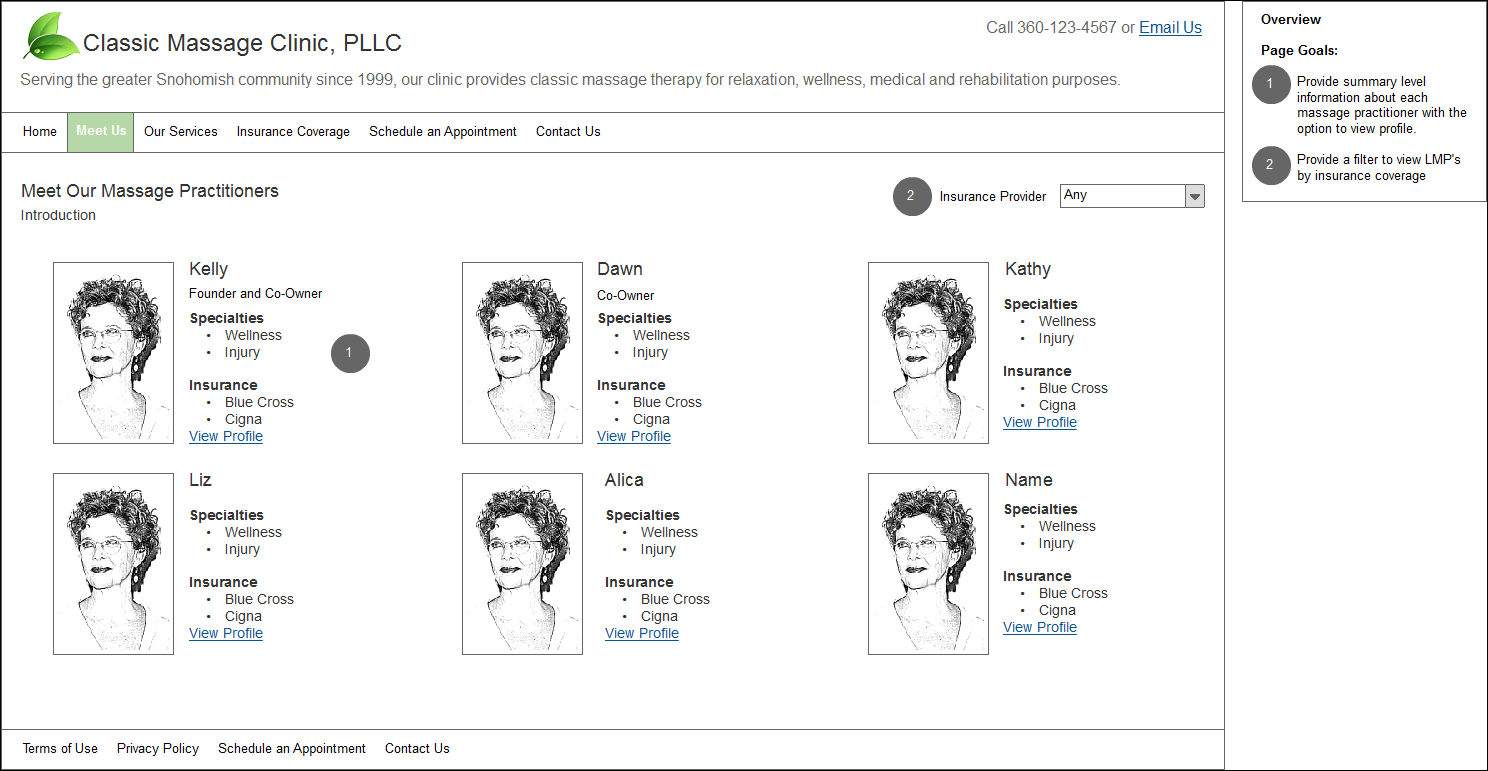 Meet Us - Practitioner Profile Page
This page gives the practitioner an opportunity to describe his/her background, philosophy and areas of interest. 

This is a new feature designed to promote each practitioner.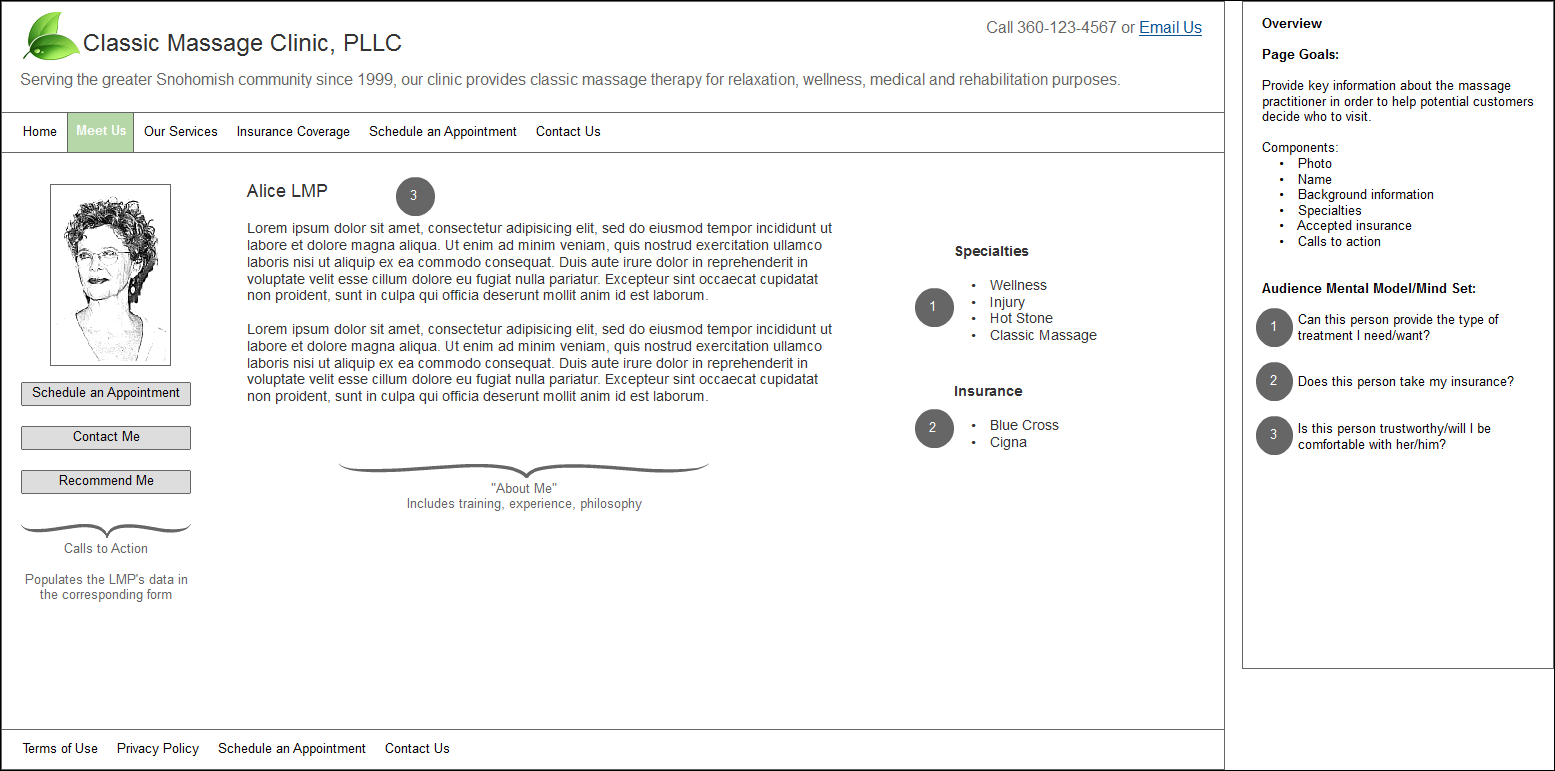 Contact Us 
This page contains a contact form with an option to specify who at the clinic should receive the email. This featured is designed to support the "contact me" feature on the practitioner's profile page (auto-populating the "To" drop down). Google Maps are also available for directions to each location.
Schedule an Appointment (Online) 

The new office system supports online scheduling. This is a phase 2 feature which will leverage the product's scheduling API. This feature is designed to support the "schedule an appointment" feature on the practitioner's profile page (auto-populating the "Practitioner" drop down).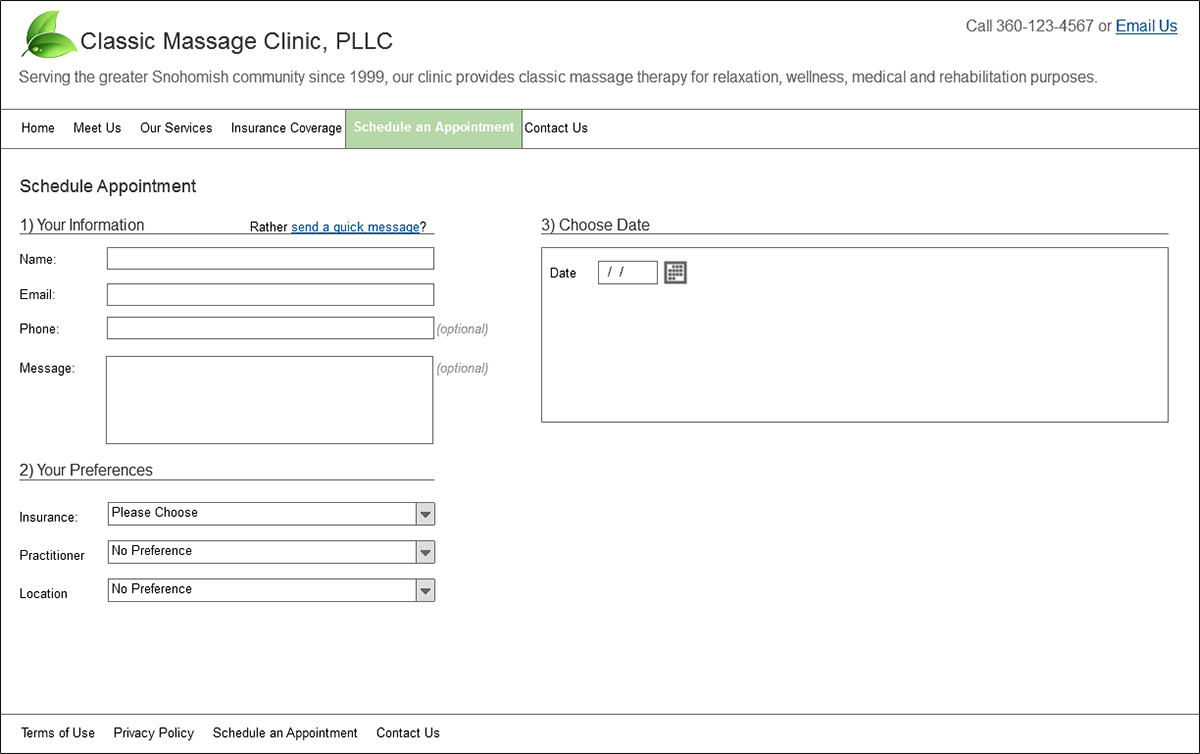 Interaction Workflow View
Diagram of the interaction work flow for choosing a date, selecting a timeslot and submitting the request.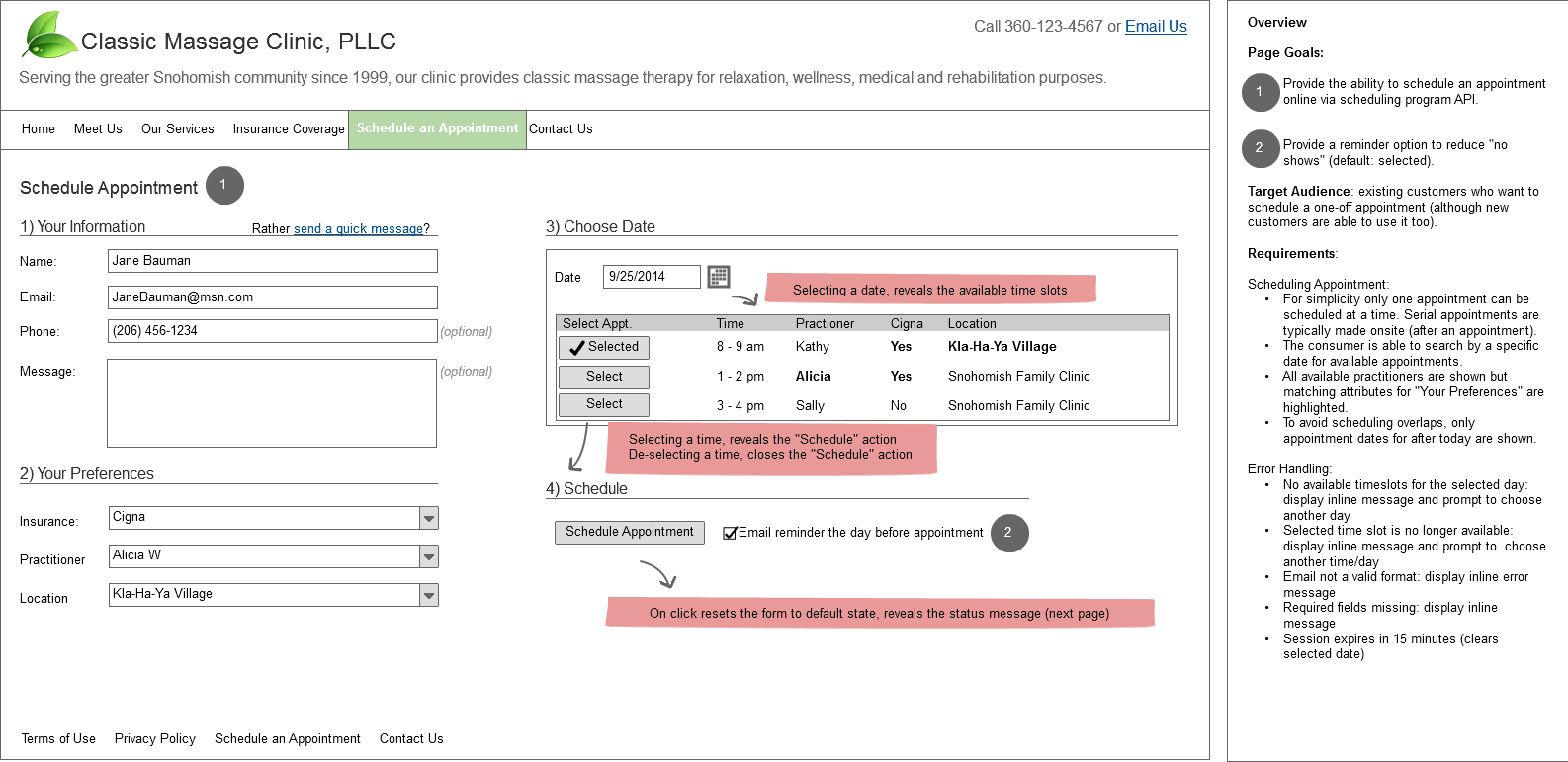 Success/Failure View
Example of the success/failure message after submitting the request.